1969 Plymouth HEMI Road Runner

426 HEMI Automatic 4:10 Dana

Owner: Don Bradshaw, Saskatoon, Saskatchewan.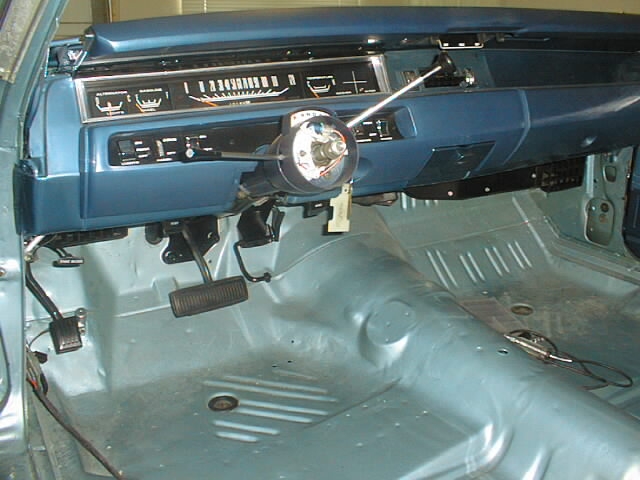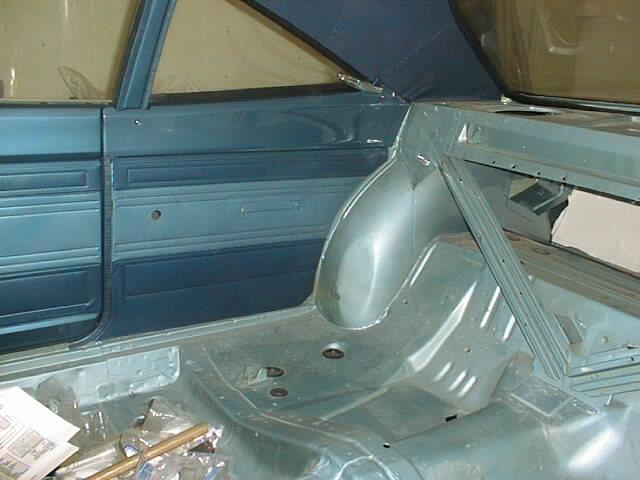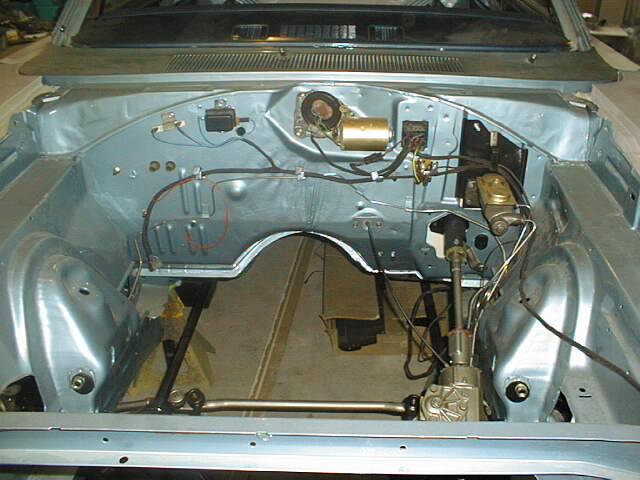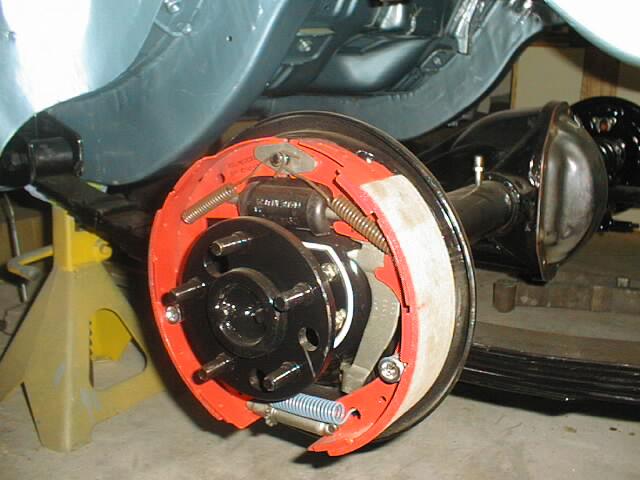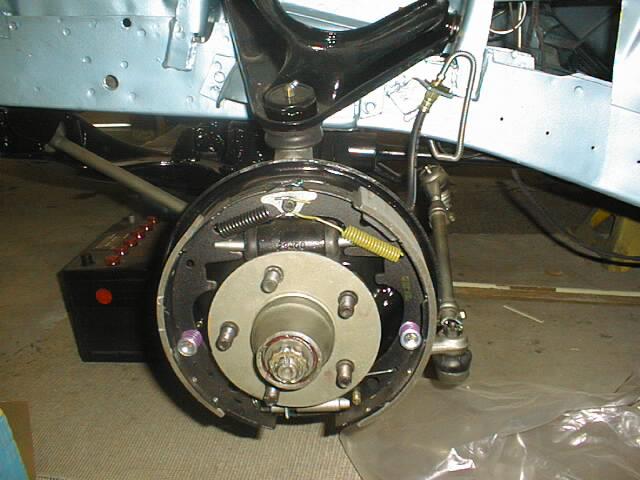 1 of a reported 168 Hemi auto Road Runner coupes built . And of those how many came equipped ready to do battle with the A32 Super Performance Axle Package which main feature was the 4:10 dana and also included power front disc brakes as well as a heavy duty cooling system!!!  This was a  rust-free car with only 13,188 miles on it. The exterior color is B3 blue, and the interior is two-tone B3 and B7 blue. Column automatic with a bench seat. The car's restoration is nearly complete, with the hard work already done. This car presently has manual steering and brakes. All body numbers match the VIN on the dash and the Fender Tag.

This car was rotisserie restored. The entire car was stripped to bare metal and etch primed. With the exception of the exterior surfaces, the car has been repainted.  Being a mild ex-drag car, there were a number of modifications which had to be corrected: the mini-tubs were removed and mint donor inner wheelhouses and new outer wheelhouses installed. Both lower quarter edges were replaced with new, as the rear wheel openings had been enlarged to accommodate larger tires. A new trunk floor and extensions were also installed. One small patch was required on the driver's floor area, as there was a thin spot where the roll bar plate was removed. A repair to the transmission hump was also completed. All repairs were conducted properly, and are very hard to detect. Only a very small amount of filler was used. The car is now structurally excellent. Again, the car is painted inside and underneath.

A new headliner was installed, as well as a new heater core and fan. New ceiling and firewall insulation kits installed. Comes with door panels which are in excellent condition. All new wiring in the engine compartment.

The front end was completely rebuilt using Energy Suspension polyurethane bushings, new Moog tie-rod ends, idler arm, and ball joints. Most steel components were powdercoated black. New wheel bearings and seals. New brake cylinders and shoes, along with new brake hardware. All new stainless steel brake lines, and front brake hoses. Rebuilt master brake cylinder. New voltage regulator, ballast resistor, horn relay.

New Mopar Performance " Hemi " leaf springs, and new shackles and bushings.

New " Green " bearings in the Dana 60 rear end, along with new seals. New brake shoes, wheel cylinders, and brake hardware installed.

As work continues on the car I have both the front and rear seats but they require recovering. I have a  rebuildable hood, overhauled Air Grabber ductwork, a dual 4 barrel intake and carbs and a rebuildable 26" radiator.

What it needs ( Major things only listed ):

Exterior paint, engine, transmission, and exhaust.

Keep following along as I continue the resto of this too cool...make that this too cool Ice Blue Hemi Runner.

1969 Pymouth Hemi Road Runner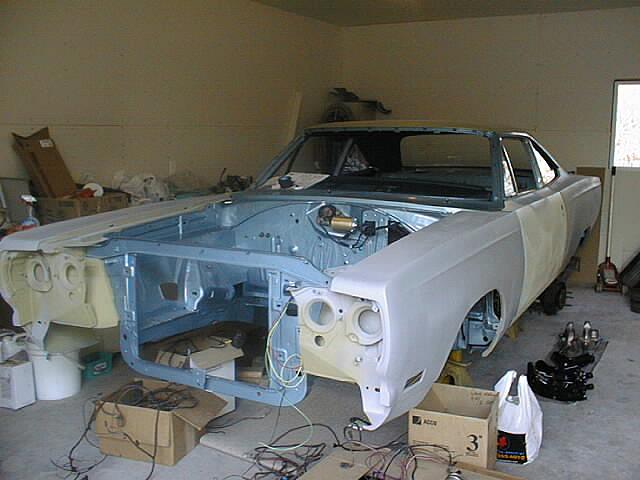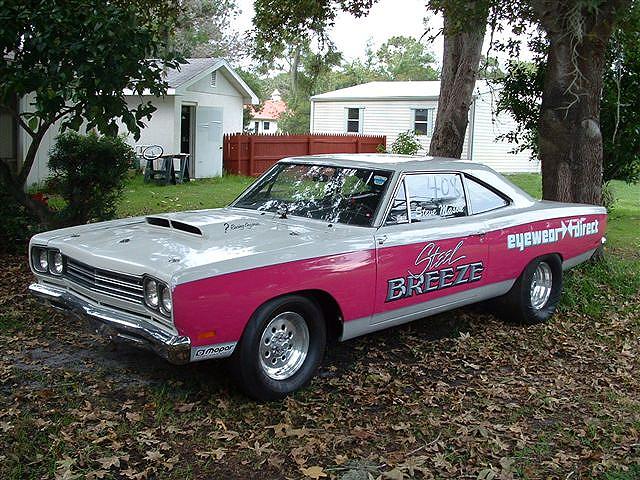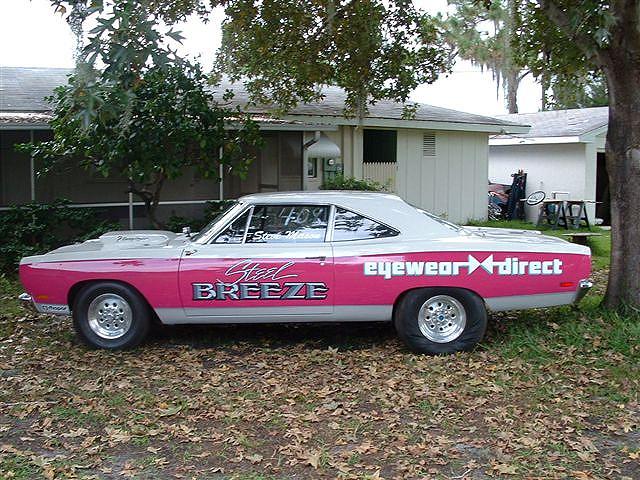 01132 74413 9A153286

922 644 094

26

N96

B3 B3 M2B B7

RM21 E74 D32 A23 114339

1969 Pymouth Hemi Road Runner Fender Tag Decode

01132-gate and base number for a Lynch Rd car

74413-line sequence number for a Lynch Rd car

9-model year, 1969

A-assembled at Lynch Rd, Michigan

153286-serial number

922-Hemi engine with auto tranny

644-4:10 sure grip Dana axle with 10" rear drum brakes

094-Hemi 3-speed auto tranny

26-26" radiator

N96-"Air Grabber" hood

B3-Ice Blue Metallic painted roof

B3-Ice Blue Metallic painted body

M2B-blue vinyl bench seat interior

B7-dark blue door frame paint

RM-Road Runner

21-2 door coupe(post)

E74-426 HEMI

D32-3 speed auto

A23-scheduled production date, Wed, Oct. 23rd 1968.

114339-vehicle order number